"We Mean Business"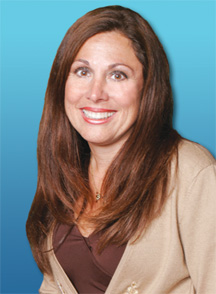 Monica Brubaker, President
In 1985 New Life Printing began as a small offset printing firm. Monica Brubaker the President and publisher of several of the firm's products took over the day to day operations in 1987. Vice President Loren Nelson joined the company in 1989 expanding the company's printing operations and direct mail capability.
New Life Printing & SERVICES expanded over the years adding design development, composition, marketing campaigns that include radio, newsprint, television, internet, media buying programs, outdoor advertising, company DVD production, promotional items, direct mail services, list management, networking events, publishing, web design and implementation and mutli-color printing in small and large quantities.
New Life Printing & SERVICES philosophy is to provide their clients a one stop approach for all of their marketing needs. Whether your business centers around commercial, industrial, retail or professional services, the staff at New Life Printing & SERVICES assists you in reaching your target market. New Life Printing & SERVICES also designs products with their customers in mind. Such as the Business Connector Magazine that reaches a "business to business' Market or the Support Community Prosperity Magazine that reaches local consumers.
The company has remained loyal to their commitment in giving back. Each quarter New Life Printing & SERVICES assists an organization or individual in need and have done so since Ms.Brubaker's involvement over twenty years ago.
Marketing your product or service is an important key to your company's success. The Business Connector Magazine's Symposium & Marketing campaign, Golf Networking Outing and other networking events will offer you an opportunity to promote your company, products or service cost effectively while maximizing visibility.
If you operate or own a business and are looking for creative opportunities to market your product or service then we encourage you to give us a call
(847) 658-4111. New Life Printing & SERVICES Where Your Business Ideas Come To Life!